Emily Harrington is a professional rock climber, skier, and adventurer who has traveled the world for over 2 decades exploring remote places, climbing some of the most difficult rock faces and summitting, and skiing down the highest peaks in the world. In competition she is a 5x US National Championship and 2x North American Champion. After a decade of success in climbing competitions at the highest level, Emily's adventurous spirit has led her to blaze new trails in the mountains, notching first female ascents on some of the hardest technical routes around the globe, free climbing big walls, and summitting the world's tallest peaks. Emily has climbed everything from Yosemite's iconic El Capitan, a 3200ft granite face and arguably one of the most famous rock faces in the world, as well as summitted Mount Everest, the world's tallest peak.
JT Holmes is an innovative professional athlete who pushes the sports of skiing, B.A.S.E. jumping, wingsuit flying, and speed riding to new limits. He is an award winning stunt performer and coordinator in both feature film and commercial works.
In 2009 Holmes was featured in the Emmy nominated 60 Minutes episode "The Birdmen" which ranked as one of the program's most watched segments. In 2015, 60 Minutes and
Anderson Cooper followed up by documenting
his dream run; a high speed multi-sport descent of the Eiger in Switzerland.
Holmes has been featured in marketing campaigns for Apple, Red Bull, GoPro, Google, BF Goodrich and Dell and he has appeared in such movies as Hangover 3, Godzilla, Fast and Furious 7, Transformers 3, The Amazing Spiderman 2. He acts and stunt performs in the 2019 release of Running with the Devil.
Ian Ruhter is a forward-thinking photographer and yet embraces the past. He accomplishes this by working in a contemporary manner using a 19th century photographic process called wet plate collodion. This medium allows him to produce one-of-a-kind handmade photographs called Ambrotypes and Tintypes. Referencing literature from the 19th century, he's able to make his own film using USP collodion, silver nitrate, iodides and bromides to produce what many consider the most beautiful film in the world. The way the silver halides reflect light creates a three-dimensional viewing experience unlike any other photographic medium.
Ruhter also has engineered the world's largest wet plate collodion camera out of a delivery truck and giant camera lens. The back of the truck serves as the body of the camera and mobile dark room that is required to make wet plates in the field. After facing years of setbacks with the internal function and design of the camera, he realized that the answer had been with him the entire time. Due to the sheer size of the camera, it would allow for him to work inside the apparatus where it would become a combination of human and machine working simultaneously together. Incorporating this human element allows degrees of beautiful imperfections, ensuring that no two photographs are alike.
Nell Merlino is a catalyst and activists for the advancement of women and girls. She mobilized more than 25 million people to recognize girls' value and potential with the creation of Take Our Daughters to Work Day in 1993.
In 2000, Nell launched Count Me In for Women's Economic Independence, the first online micro lender. Senator Hillary Clinton joined Nell in 2006 to launch the Make Mine a Million $ Business program to help women grow micro businesses to million dollar enterprises.
Nell served as a Pathways Envoy for the U.S. State Department 2009-2011 promoting women's entrepreneurship across Central America and served on the development committee for the historic Walmart Women's Economic Empowerment program. She served on the North American Jury for the Cartier Women's Initiative Awards 2010 – 2017.
An expert on business growth and the value and visibility of girls, Nell has provided commentary on every major news outlet including CNN, Bloomberg, Fox News, The Today Show, NBC, CBS, The Wall Street Journal, Huffington Post and The New York Times. Her media appearances, quotes and stories have generated over 3 billion female focused media mentions.
Nell is currently working on the sequel to Take Our Daughters to Work Day called Born Worthy. Her new initiative prepares our digital daughters, their parents and community for full and total equality with a 21st Century Rite of Passage from Girlhood to Womanhood.
She is the author of "Stepping Out of Line: Lessons for Women Who Want it Their Way in Life, in Love, and at Work" available on Amazon, and "Cracking the Glass Ceiling and Raising the Roof" in MIT Innovations Journal, Winter/Spring 2013
Adam Markel is a speaker, author and entrepreneur, who inspires, empowers and guides
people to achieve massive and lasting personal and professional growth.
A recognized expert in the integration of business and personal development, Adam speaks
and mentors around the globe in the areas of business, entrepreneurship, leadership, and
transformation. His latest book is the best selling PIVOT: The Art and Science of Reinventing
Your Career and Life. Adam also hosts The Conscious PIVOT podcast, where he shares his
insights on pivoting in today's fast paced market and interviews experts, innovators and
influencers to share their stories and wisdom in the areas of business and life.
Adam is CEO of More Love Media, a company dedicated to empowering individuals and
businesses to re-imagine, refocus, and capitalize on change in order to thrive in a world
where constant disruption is the "new normal". He has diverse and extensive experience in
business, leadership, law, mentoring, and facilitation, including being the CEO of North
America's largest human potential company. As a result, Adam knows what it takes to thrive
as an entrepreneur, business owner, and corporate leader.
For more on Adam, visit ww.AdamMarkel.com.
Kylie was born three months early, weighing in at 1lb 13oz. At three days old she suffered a stroke resulting in left side hemiparesis. As a result Kylie lives with both physical and cognitive challenges, yet still participates mainstream in many activities with her peers, her favorite being dance.
Kylie spent her early years in South Lake Tahoe and in late 2008 at age seven, moved with her family to her father's home country, New Zealand. In 2015, after six years in New Zealand the family returned to South Lake. Kylie attends South Tahoe High School and will graduate in 2019. She has worked extremely hard to achieve a 3.6gpa in mainstream classes. Upon graduation, Kylie plans to spend a year traveling and participating in an overseas Christian mission trip after which she will start her college journey. Her dream is to one day be a motivational speaker and psychologist with a focus on children.
Despite the challenges Kylie faces every day, she is a firm believer in following one's passion and never giving up.
Max Stossel is an award winning poet + filmmaker who gives a unique voice to modern culture. His performances across four continents, from Lincoln Center in NY to the Hordern Pavilion in Sydney, have been described as mind expanding, profound, emotive, and hilarious all at once. His work has been translated to fourteen languages, won multiple film festivals, consistently goes viral, and has influenced the way digital media organizations tell their stories. You can watch some of his short films at wordsthatmove.com
Sandra Joseph is a history-making Broadway star, a bestselling author, and a keynote speaker.
Ten years as Christine in The Phantom of the Opera earned her the record as the longest-running leading lady in the longest-running Broadway show of all time. Oprah calls her a Broadway legend and an inspiration.
Sandra has been seen on numerous national broadcasts, including The Oprah Winfrey Show, CNN, The Today Show, The View, and Oprah: Where Are They Now?.
Sandra is the author of the #1 international bestselling book, Unmasking What Matters: 10 Life Lessons from 10 Years on Broadway and the coauthor of Your Creative Soul: Expressing Your Authentic Voice with five-time New York Times bestselling author Caroline Myss.
Recognized for her thought leadership, Sandra is a member of The Transformational Leadership Council, a group of 100 top personal development professionals, founded by Jack Canfield.
Malcolm assembled his first two pieces of wood together as a youngster in his granddad's workshop. In the mid 90's, after building many furniture pieces and after acquiring a shop full of tools, Malcolm's woodworking journey took him to the wonderful world of segmented woodturning - a truly unique art form.

Malcolm has a wonderful marriage, two terrific grown children, a successful past career in the ski industry, and now plenty of personal time to pursue his woodturning passion. For many years (before becoming a fulltime turner), Malcolm was represented by the Stones Gallery in downtown San Francisco. Currently, he sells most of my work directly to the public.

Malcolm's turnings have won many awards and prestigious collectors have acquired many of my pieces. In 2002, he was approached by Linden Publishing company to reveal some of his techniques in the form of a "how to" book on the subject. Malcolm's book, The Art of Segmented Woodturning is now available.
Sam Horn, Founder and CEO of the INTRIGUE AGENCY, is on a mission to help people create quality one-of-a-kind projects that add value for all involved. Her work has been featured in the New York Times, Fast Company, Forbes, INC and on NPR.

Sam has spoken to more than a half million people worldwide and for such clients as National Geographic, Accenture, Cisco, Boeing, Intel, NASA, Nationwide, Capital One, Asian Leadership Conference, Four Seasons Resorts, SXSW, U.S. Embassy in London, and dozens of associations including ASAE, NSA, ICF, the National Governors Association.

Her books - Washington Post bestseller Got Your Attention?, POP!, Tongue Fu!, What's Holding You Back, ConZentrate and the upcoming SOMEDAY is Not a Day in the Week - have been endorsed by Dan Pink, Stephen Covey, Seth Godin, Ken Blanchard, Tony Robbins, John Gray and favorably reviewed in Library Journal and Publishers Weekly.

As a Pitch Coach for Springboard Enterprises which has helped entrepreneurs receive $8.8 billion in funding: Sam helps startups create funding pitches that open doors and close deals (e.g., one client received $250 M from Carlos Slim, richest man in world).

As Executive Director of the world-renowned Maui Writers Conference (1996-2013) , Sam has worked with bestselling authors, top agents/editors and has helped hundreds of clients write, position, publish and market quality books that scaled their career.

As a branding/messaging consultant and presentation coach, Sam has helped hundreds or people design and develop one-of-a-kind TED, TEDx talks and other high-stakes presentations including convention keynotes, commencement speeches, SXSW talks.

Sam traveled the world on a Year by the Water 2016-2018, visiting oceans, lakes, rivers and waterfalls, and wrote about her adventures and insights at wwwSerenDestiny.com
For more information and to see Sam in action, check out www.IntrigueAgency.com and https://www.youtube.com/watch?v=Xlg8zdSVjgg
Originally from Slovenia, Marusa is now a physics professor at UC Davis. Her research includes studying the composition of the Universe, her specialty being properties of dark matter, the elusive "stuff" that makes up a quarter of the universe. Increasingly popular in the media especially with the excitement of the latest discoveries about the Universe's past. Marusa also studies first galaxies that formed in the Universe. The tools of her trade are telescopes in space (Hubble Space Telescope, Spitzer Space Telescope, and James Webb Space Telescope in the future) and on the ground in Hawaii (Keck).
Marusa uniquely combines her passion for the Universe with her outdoor loves of skiing, surfing and mountain biking. She is passionate about her research and is committed to provide the best possible education for her students. The one thing that excites her even more than her own research and the outdoors is seeing young and bright minds excited about the world around them.
Steve Rizzo is the Attitude Adjuster. You can't attend one of his keynote speeches, seminars, or read his books and leave with the same attitude. He's a personal development expert, comedian, motivational speaker and author. His popular PBS special brought him into millions of homes. It's no surprise that he's been inducted into the Speakers Hall of Fame, an honor bestowed upon fewer than 200 speakers worldwide since 1977. Perhaps one of Steve's greatest achievements was the stellar degree of success he achieved as a comedian, being chosen as a Showtime Comedy All-Star and sharing the stage with Jerry Seinfeld, Rodney Dangerfield, Eddie Murphy, Ellen DeGeneres and many more giants of comedy.
Of course, the surprises don't stop there. What was next for this funny guy in the prime of his career? For Steve, it was to trade the standing ovations as a stand-up comedian for maximum fulfillment and, well, more standing ovations as a hall of fame speaker. Don't let the laughter fool you! What Steve brings to the table is his captivating ability to engage the attendees with laughter as he challenges them to shift their focus and way of thinking to discover greater enthusiasm, increased productivity and new levels of success. As one of his clients once said, "Never has my group learned so much and laughed so hard in one sitting! Thanks for the ride!"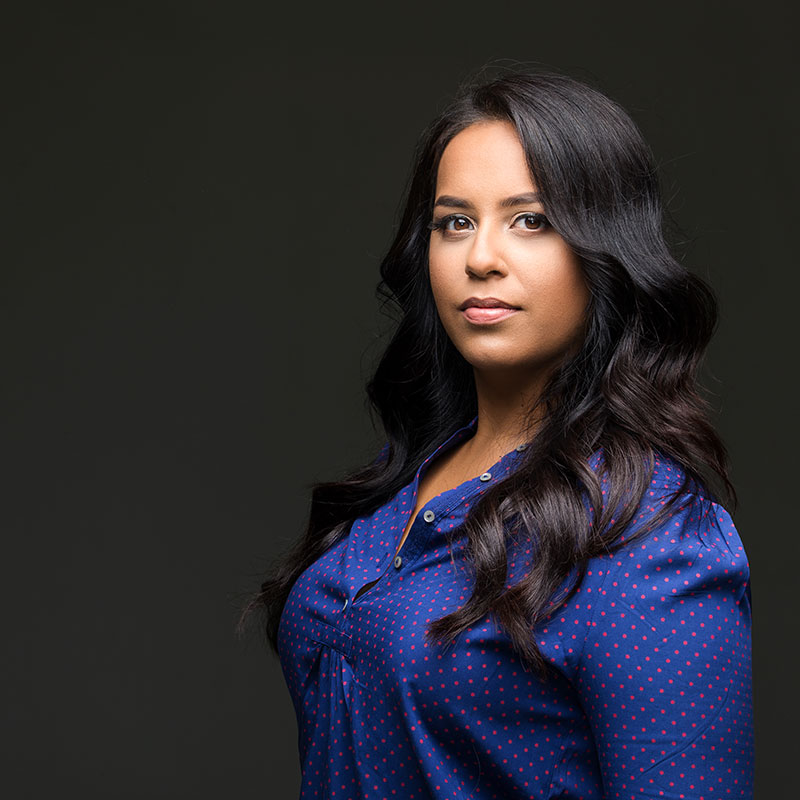 Neha Gupta is a best-selling author, top 100 teen expert, keynote speaker, and entrepreneur. Over the last 12 years she has built both Elite Private Tutors (www.eliteprivatetutors.com) and College Shortcuts (www.collegeshortcuts.com), both with a mission to serve families; transforming teenagers lives from the quest to become super achievers to become superhuman beings.